Flash intro in your website.
For many years, designers and web developers have been warning their clients to not to use Flash intros for their websites, but I still find way too many of them out there.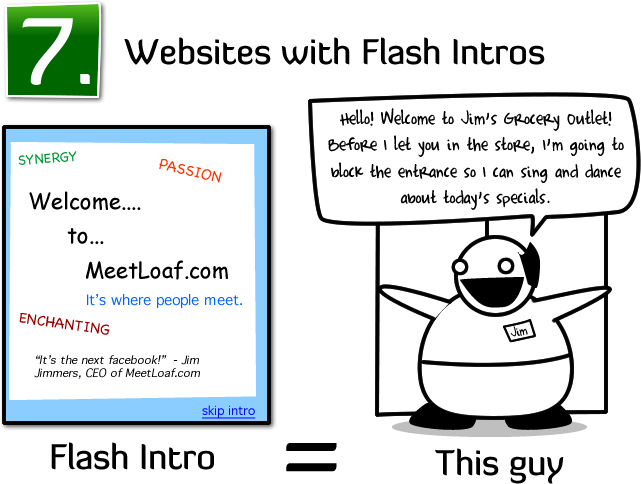 Picture taken from The Oatmeal | www.theoatmeal.com
"Flash animations are an obvious, yet stellar, Example of what users hate in a Web site; the skip intro button is the most used button on the Internet."  Says Theresa Cunnington, senior usability consultant for iFocus.
 It is a barrier between the user and the product.
Makes the website slow.
Many devices, searchers, etc can not play Flash. It means they can't see your product = they won't buy it.
Ok, maybe 2 in 1000 users like your fancy intro but… why would they want to see it again and again each time they enter the website?
Do not see my point? Check the 6 most horrible flash intros ever .
So please, no more Intros!