Facebook – 7 Ideas to update
You have created a Facebook page for your enterprise, and you know that even it is free to use, you need to work on it to get some results. You have planned your strategy, and you keep posting interesting stuff for the targeted market. Well done!
But the grey days arrive, when we are just in front of the Facebook page, we know we need to do something but we've just run out of ideas and our bright brain seems to be on a strike.
Find some tips and ideas that might help or inspire you to fight the cloudy days!
1. Share some personal stuff – You have posted all your services and relevant information about your business, great! What if now you share something personal? Your clients will love to know something about the person on the other side of the computer, feel close to you. It doesn't mean you have to keep posting pictures about the cakes you are eating, but maybe something about your work day, when having lunch with a client, when your dog ate your work or the conference you're attending.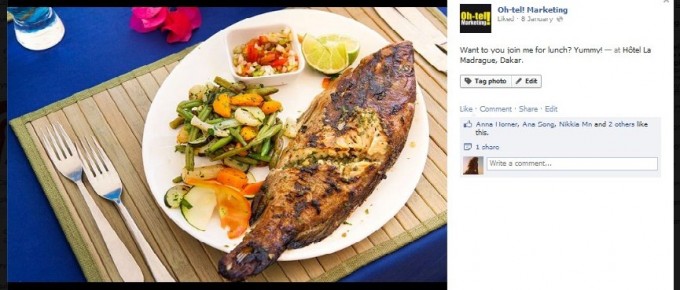 2. Interview your workers –  Get your clients know the people working for them, keep it interesting and relevant. They can talk about their work, their experience and how much they love to work with you…but give a personal touch as well, hobbies, favourite lunch, biggest adventure… You can also interview your clients, and show your fans how happy they are with your work and why they might need to work with you.
3. Run a contest – Whatever you give, a giveaway, a discount of your products…it will encourage your community to become fan of your page and share it with friends. If you offer something related to your business you will get important fans, fans interested on your products which means potential clients.
4. Pictures! People love pictures –  Have you heard about the visual marketing drumbeat? Well, it is true! Pictures are quick to check, eye-catching and much more attractive and shareable than a plain text.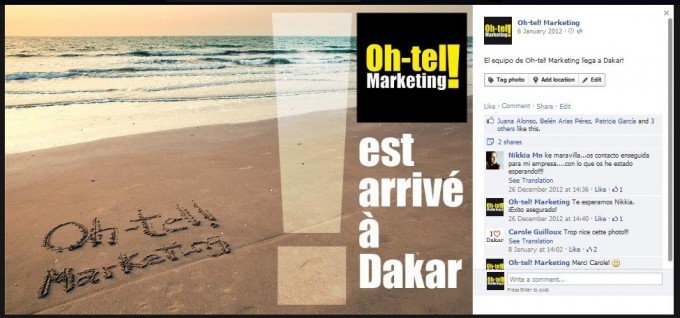 5. Make a survey – and find out what your fans are interested about. Then you can use this information for future posts.
6. Check what others say – about the industry you are in as well. Comment on their pages and leave links to your place inviting people to visit and get more information.
7. Get into a social cause – It's never a bad idea to do something with social values, not just for the good of it but also for marketing purposes. Find an association you would like to help, and make a plan. It can be fund-raising, making cakes for the kids, whatever is more suitable for your business. Post it on Facebook and encourage people help you with the cause and participating in the events. Once it's finished you can share the lovely results, if you get to do the project, if you had a wonderful day with the kids and other participants… Upload the pictures!